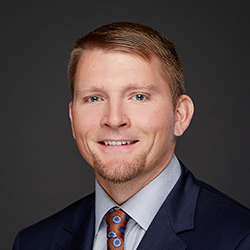 Meet Dr. Brian Douts
Dr. Brian Douts is originally from Sterling, VA. He earned his bachelor's degree from Frostburg State University where he studied Kinesiology. After graduating with his Bachelor of Science degree he stayed in the Cumberland, MD area to work as a personal trainer.
Cumberland was a pivotal place for Dr. Brian as he was introduced to both his future wife Athena and his future chiropractic career while living there. He initially went to the chiropractor for old athletic injuries, but after learning more about chiropractic care, and realizing the body can only function as well as the nervous system is functioning, he decided to go back to school to become a chiropractor.

Dr. Brian Douts | (276) 628-8167